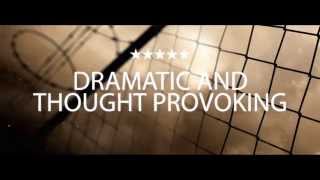 The Gentlemen Stage Play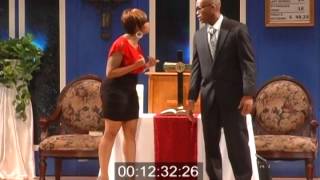 God's Man and the firs
The Roommate
The Man I love
Baby Woman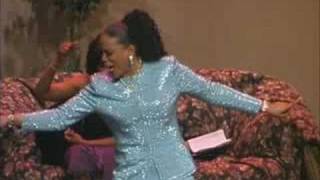 No More Drama
The Shackleford Hotel
My Beautiful Valentines
The Value Of a Man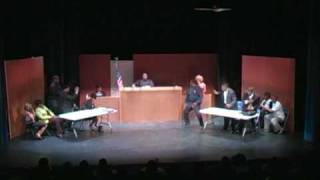 Order In the Court
The Gentlemen Stage Play

(About the play) The Authority of the court, Judge Michael, is fed up with the cycle of destructive choices among male young adult offenders and decides to do something about it. He orders 8 men to attend a program called the GENTLEMEN before they can be released into the free world. The men are given a choice between prison or a rehab center. They choose rehab; however, they are extremely resistant to taking part in any of the treatment programs offered and refuse to admit they have committed their crimes. After getting to know some of the other prisoners and Counselors, the men gradually begin to re-examine their lives and see that they do, in fact, have a serious problem. The road to recovery will not be easy and success will not be guaranteed; but, the hope is that with God, guiding the counselors through every decision that needs to be made, all 8 men will embark on a path to turn their lives around.

The Roommate

A Thriller. be careful how you treat others.

The Man I love

This drama hears the cries of the dysfunctional families, broken homes & tattered communities; where deception has become the standard, where the young and old make careless & thoughtless choices which lead them to places they never intended to go. They find themselves wandering aimlessly on the road of temporary pleasure which is often times followed by a lifetime of sorrow. The man I love is a powerful and unforgettable stage play that will leave you talking for a long time. It's an eye opener that will bless your life.

Baby Woman

Is a marriage woman worst nightmare, a young woman transformed into a world that causes her to risk her life, as she thirst for love. Baby woman is a night stripper trying to survive the desperate attempt to change her life for her daughter sake. This true to life stage play will attempt to let people know from all walks of life, there is another way so many of the woman of color and our brother of Bronze has settled for what they can get, because they don't know what they already have. Baby woman trained to survive, set loose in a world called nowhere. Come and share in this remarkable true to life stage play that will stir up the soul, this play will take you on a journey to discover the strength and power of unconditional love.

No More Drama

Special Guest Vickie Winans

The Shackleford Hotel

Six groups of family and friends decided that they needed a getaway to work out some personal issues based on pictures on its website of the Shackleford hotel they decided this would be the perfect place to replenish their broken relationships. When the groups arrives at the Shackle ford hotel, they find an over the top manager / staff and a dilapidated facility, not even what the brochure had promised. Let the finger pointing and the high drama begins. This dramedy will leave you talking!

My Beautiful Valentines

(About the play)Your family is beset with problems. That is to say, it is a normal family. Since you are a believer in God you have most certainly prayed to God about many of these problems. And maybe you have had the joy of answered prayer for some, some respite for others, but there are still those problems that don't seem to go anywhere! Your image of God is seriously shaken because you don't understand why He doesn't seem to hear you on these particular issues. Your voice feels like a cry in the desert.